I just love Christmas! The spirit of the season just changes the world around us. Snow on the ground. Lights on the house. Fires in the fireplace. Spending time with those you love. And presents! I love giving presents. It can be so hard to find the perfect present. Especially for coworkers. So, what is a girl to do but head over to Pinterest!
My other half's neighbors are a couple around our age with a five year old. They are so sweet. This year they even invited us over for Thanksgiving. So I ran the idea past D about giving them a gift this year. And he was so onboard. Yay!
I haven't quite narrowed down my final gift idea for them, but here are my favorites.
Thanks to Pam for the first awesome idea at Over The Big Moon.
1. Redbox Promo Codes - who doesn't love a free movie night. Pam included some cute printables to take advantage of.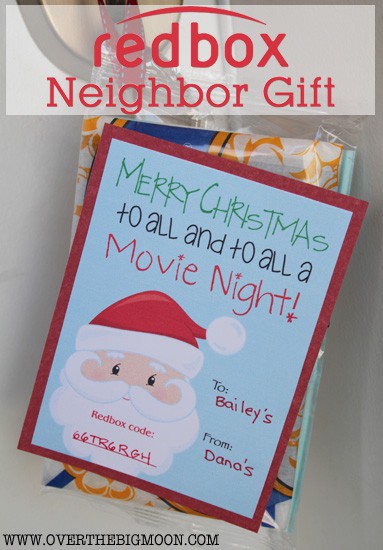 2. Snowman Soup - Ginger made these adorable printables to pair with you "soup"!
So what to give? Well if I am perfectly honest, I am thinking of gifting all three items for a cozy winter's night in.
Have you begun your Christmas shopping yet?! Tis the season!