I have to say, I am ashamed that I have never taught my students about Autism. In a whole I always teach how we accept differences and embrace them. But this resource helped me take it a step further.


But, to me, that is not what this month is about. Kelsey Mango of
Mango Deigns
created this PERFECT packet for elementary aged students. Grab it
here
from her TpT store. You could ABSOLUTELY use it with your older students!
This packet had just what I needed to help me, help educate my students. That is what I love about educators - we all share our strengths, passions and knowledge.
Resources
This packet was LOADED with tons of information for the teachers and students alike. I am loving this for many reasons. One of which is I can use this when supporting my clients. I work one-on-one, in the home, with children who are identified on the Autism Spectrum. The flip book is perfect for me to take and share with parents and their children when they are first diagnosed.
Activities
So the big question remains. How do you start teaching your students about autism? For older grades Kelsey provides a KWL chart that would be great for beginning a dialogue with your students. For my kinders, they may not even know the word autism. So here is what I did.
I began my discussion with one of the Sensory Sensitivity stories. Spoiler: it was a home run!!
Setting the Scene
I explained to my students how 8th grade was going to come down and listen to a story with us. They were very excited for this! I said it would be a fairy tale (which is what we are currently learning about) and then I had some questions for them.


And....ACTION!
So down comes 8th grade. I begin to read. As soon as I do, they erupt into
chaos
! They are singing, stomping their feet, playing with the lights, poking my kids and so on. (Exactly what I wanted).
As I was reading my class was getting so
frustrated
with them. Once I reached the end of the story, I said "the end" and 8th grade left like nothing had every happened.
Perfect
.
So with that I send my
utterly shocked
students to their seats.
The Lesson
So we are answering questions from the story and one of my littles starts to get so upset.
Why
? Because they didn't know the answers.
Why
? Because there was such a distraction!
At this point I brought them back to the carpet and we had a discussion on why the 8th graders did that. We took our learning to the point of now having an idea of what it is like for some children every day. Having so much going on. Having a struggle just to listen to a story!
We re-read the story and I did let them go back and adjust their paper as needed.
Extending Our Learning
To wrap up our learning (but not forever - my hope is that all teachers will continue to educate children on while others may be different, we have so much to learn from all people.) I sent home a note (provided by Kelsey!) to our parents explaining how we learned about Autism. Their job was to decorate a puzzle piece at home and bring it back to school.
We then used that puzzle piece as the cover of our book. In school we wrote what we learned about autism. I can honestly say that my students learned a lot in a short amount of time. I hope that what they learned about others will be carried through the years.
Read Alouds
Kelsey offers a lot of ideas of books and videos to use to support you and your students during your lessons. I used a book that I have had forever, but never read to my classes!
My Brother Charlie
is a touching story of a sister talking about how special her brother is. It is told from her point of view as she shares how Charlie teachers her family about love and acceptance.
Light It Up Blue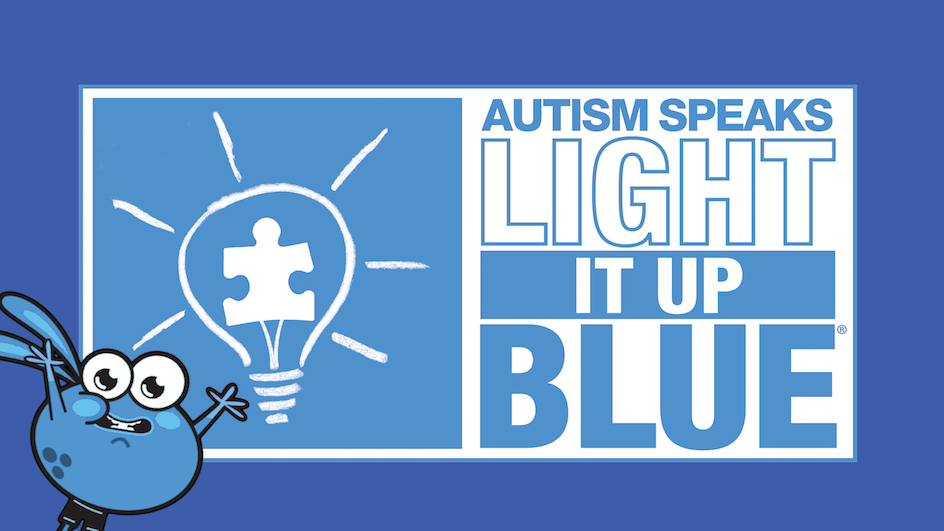 Now my challenge to YOU! What are you going to do to light it up blue? How will you help others have a stronger understanding of autism? You can not do anything too small.
And when you are all done - check out how GoNoodle is here to support us teachers! Be sure to have a little brain break in April as you light it up!
How We Celebrated
We danced, read books, made puzzle pieces and had 8th grade help us!