Every day I need to include a component of technology into my classroom. And I feel that I do. I use my smart board so frequently. But there has to be more I can do. So I reflected, as all good teachers do, and I did find more.
Recently during my centers I gave my students the opportunity to utilize my personal iPad to use with QR codes. I
love
QR codes and have ideas turning for how I am going to use them more! I entrusted my students with utilizing my iPad. I did this because I explained the expectations to them for the use. I have high expectations for my students and they are beyond capable of reaching them.
It is my job of making them realize this and lifting them up!
21st Century Skills
Technology in the classroom is crucial for our students. I will admit, I was resistant to the change! It saddens me to see that students are being taken away from writing skills or reading a book from the library. BUT! That's how it is and we need to
embrace
it! No matter your stance on technology you need to provide you students will the skills that they will need in order to excel in the real world.
In Kindergarten I struggle with the idea of going to one-to-one ratio with tablets. It makes me nervous to see so many toddlers on up manipulating a tablet. It's taking away from their
fine motor
skills in my opinion. So I find ways to use technology without having them on the tablet.
OSMO
This is my favorite!!!! I purchased this for my classroom as a Christmas present to myself. Osmo is an educational game. It has games for words, numbers, tangrams and engineering. I am loving this game for a variety of reasons.
1. It is
hands free

. The kids do not sit and play ON it, they play WITH it. Watch here.
2. It's

collaborative

- the kids work together. I utilize this as a center, so 4 kids are on it at a time.
3. It's

engaging

and

challenging

- I am loving the influence of S.T.E.M. in classrooms and this is such a fun way to get my kiddos thinking differently. The games can be a little hard for them, but through teamwork, resilience, and trial and error - they get there!
Plickers
Click on the image to go to an awesome blog post!
This is my
newest addition
of technology in my classroom. I was initially hesitant to implement these because I felt maybe they were not age appropriate, or that my kids would struggle with it. I don't believe that at all, now! My friend
Bonita
scoped about using Plickers in her classroom.(Click on her logo below to watch!) It was so eye opening for me! And just another reason I love Periscope. You need to get on there!
Now, when I love something and thing it is useful, I implement it
right away
. So during my prep the next day I printed out the cards and set up my class. I just introduced it to them with sample questions to practice.
Again, I was nervous that some would struggle with turning the card to show the correct letter. Some did. BUT - raise them up! I will walk them through it and I guarantee that by the end of the this coming week, they will have it down.
It is such a great way to do free assessment in the classroom!
Go to plickers.com
and get started soon! I also linked up with a friend to share more tech ideas. Click below to go to her blog for how to use plickers in the classroom! She lists all of the pros and cons for you!
QR Codes
What are they? So this is what a qr code looks like. You use your device to scan the code. When you scan it with your reader it can be utilized for a variety of functions. The code can take you to a video, website, or provide you with plain text.
This past week I play a scoot game with my students. They LOVED IT! I also had them do QR codes during my center. They had to scan the code, read the number, and fill in that many circles on a ten frame. Super simple. They LOVED it. Can you see all the love this week?!
I am working on combining a scoot game with QR codes to utilize during my centers for next week. If you'd like to make your own you can use qrstuff.com.
Grab a sight word freebie
here
! I will be using it my centers next week!
Check out the video below of how I used QR codes and the Scoot game in my class.
Search Engines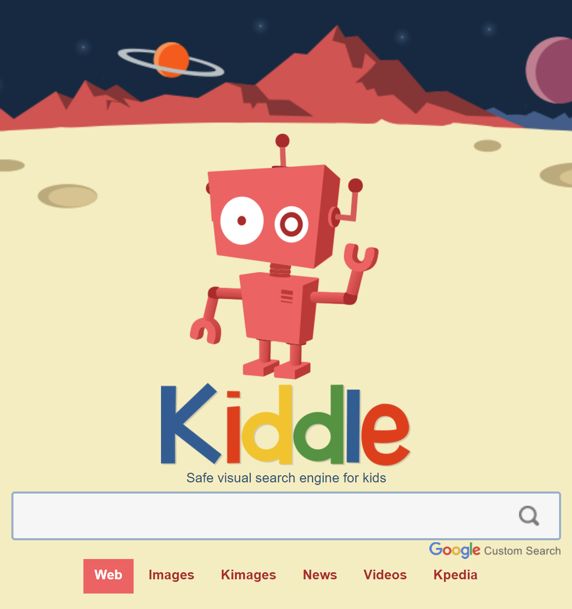 I get so nervous when I search Google using my smart board! Kiddle has changed that for me! Kiddle.co is a visual search engine created for kids! I longer have to worry about inappropriate content popping up. That is a win!