This year I am moving away from teaching really anything about Thanksgiving. My focus for November will be Turkeys, Native Americans, Poverty, Thanks and Giving. Personally I found November a difficult month to plan themes for by eliminating Thanksgiving so I want to share with you what I am doing instead in hopes it will help you.
Why No Thanksgiving?
Basically for me - we teach a false history of Thanksgiving. I am not going to share the white washed version and the true version is not exactly appropriate for my Kindergarteners. Instead, I will be celebrating the Native American cultures, as many as I can, and sharing their current struggles with my students. A town over from us is named after Jim Thorpe (the first Native American to win a gold medal in the Olympics for the US. Spoiler alert - he was treated poorly), so I will also be sharing local history.
Really need to read a book with Thanksgiving in the title? Check
here
for some recommendations. However difficult it may be I challenge you to teach your students something they may not get next year. The reality is most teachers will do a disguise a turkey and discuss thanksgiving, but most may not share these beautiful American Indian stories.
American Indian Picture Books
This year I will read picture books about and written/illustrated by American Indians. For me, it is crucial to use literature that are Own Voices, because who knows more about a culture than the ones who live it daily. I have some fantastic books that I adore by they are retold and therefore to me, not as authentic. Below are the ones I have selected to share with my students. I have included the tribes that each author comes from as well.
A wonderful way to focus on how families are always all around us. The holidays can be a hard time for those who have lost loved ones. This is beautiful shows they are much closer than we think. Written by S.D. Nelson of the Standing Rock Sioux Tribe.
My para this year has worked and lived on Indian Reservations through out her life. She graciously made us fry bread after reading our story. I love these illustrations to show how families can be represented. This was a great story to use to make connections on what food their family makes often. As we know, food is a huge part of culture! Written by Kevin Noble Mall
ard,

Seminole.
I have always loved the Indian cultures and powwows are something I remember fondly of attending with my father. This story is a wonderful way to show your students the beauty and importance of them. Written by Brenda Child and Illustrated by Jonathan Thunder, both of the Red Lake Ojibwe Tribe.
I am very excited to say that I was able to purchase all of my students a copy of this book. They were so excited to take their own book home, this was the first one I gifted them this year. My students also are loving being exposed to languages
and will often ask me to read or say something again because they love the sound of it. Written by Traci Sorell,

Cherokee, it is the perfect book to begin the conversation of being grateful year round.
This is a story I have shared with my classes since I first started teaching. I purchased it on a scholastic dvd. This story, as so many Indian stories, reminds to give thanks to mother nature each day. I highly recommend you click
here
to watch the video of the story. It is narrated by the author Jake Swamp, Mohawk
. It is illustrated by a

Cayuga/Tuscarora painter, Erwin Printup.

And as is always my favorite, it is bilingual.
I am so excited to share this with my students and then teach about the Northern Lights! In this book to Ojibway sisters go out into the night to s
ee the Sky Spirits dance. Written by

Jan Bourdeau Waboose a

Nishnawbe Ojibway from Northern Ontario.
This is a new book that was just published this October and one I was eager to add to my collection to replace Encounter written by Jane Yol
en. Brittany Luby,

Anishinaabe, writes of the possible encounter of two very different people. Another reason for adding this beautiful book to my collection is the artwork by Micahela Goade,

Tlingit,

is just stunning.
Below are Native American picture books that I have also read to my students. Click
here
to be taken to a great blog post.
Th
is is a must read! It was not entirely appropriate for my kindergartners and it is quite lengthy, however it teaches such a beautiful lesson and this Iroquois story must be shared. This copy I borrowed from the library came with a CD of the author singing the story. Robbie Robertson is musical icon of

Mohawk and Cayuga descent.
This story by Art Coulson, Cherokee, was a must read for us as the town over from us is named after Jim Thorpe. It is important to me for our students to understand local history, especially during Native American Heritage Month.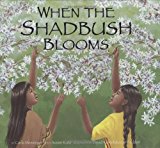 This is read to my students every spring. As we live in the area where the Lenape used to once call home. Written by Carla Messinger, Turtle Clan Lenape.
Another great one to share in the spring/summer. Written by storyteller Joseph Bruchac,
Nulhegan Abenaki.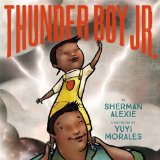 Written by Sherman Alexie,

Spokane-Coeur d'Alene-American.

I read this during my week on families. I recognize that there is controversy on the author but I felt that the quality of the book is worth sharing.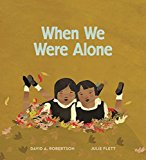 Thi
s I read to my students on Indigenous Peoples Day. Written by David Robertson,

Swampy Cree.
Written by Monique Gray Smith, Cree and Lakota, this is lovely story to be shared anytime during the year. This simple story will be a great way to begin a conversation of what makes you happy and brings you joy and thanks. Illustrated by Julie Flett, Cree-Metis.
This is another story that I cannot wait to add to my collection. I have not yet read it but it comes highly recommended. Written by

Inuit throat singer Celina Kalluk. Kulu is an

Inuktitut

term of endearment and a wonderful message to share with any little one of how loved they are.
More Than A Month
As with any topic, focus on American Indians for more than just Native American Heritage Month. I challenge you to find a diverse book to use in your read alouds throughout the year. Have a favorite? Share it below!